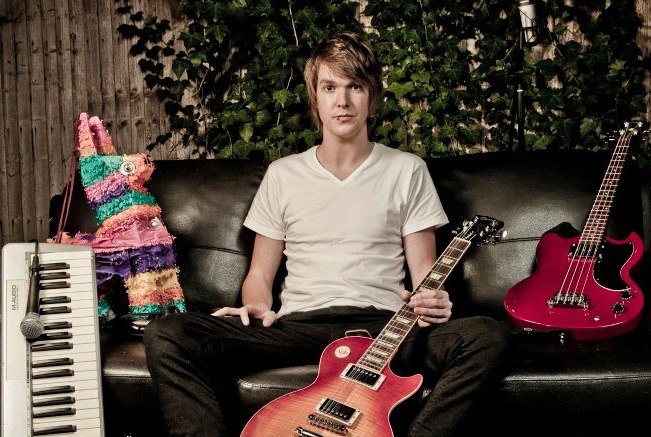 GARETH PROCTOR - Guitar, Bass and ukulele
Gaz is a performer and producer with 10 years experience in tuition, whilst playing and recording music for 15 years. Adept at a variety of styles, he studied at The London College Of Music and Guitar-X to hone his skills, achieving the "Best Overall Student" award in the process. Whether students want to play chart music, tech metal, classical or go through the grading system, Gaz will gladly guide anyone into achieving the level of expertise they desire.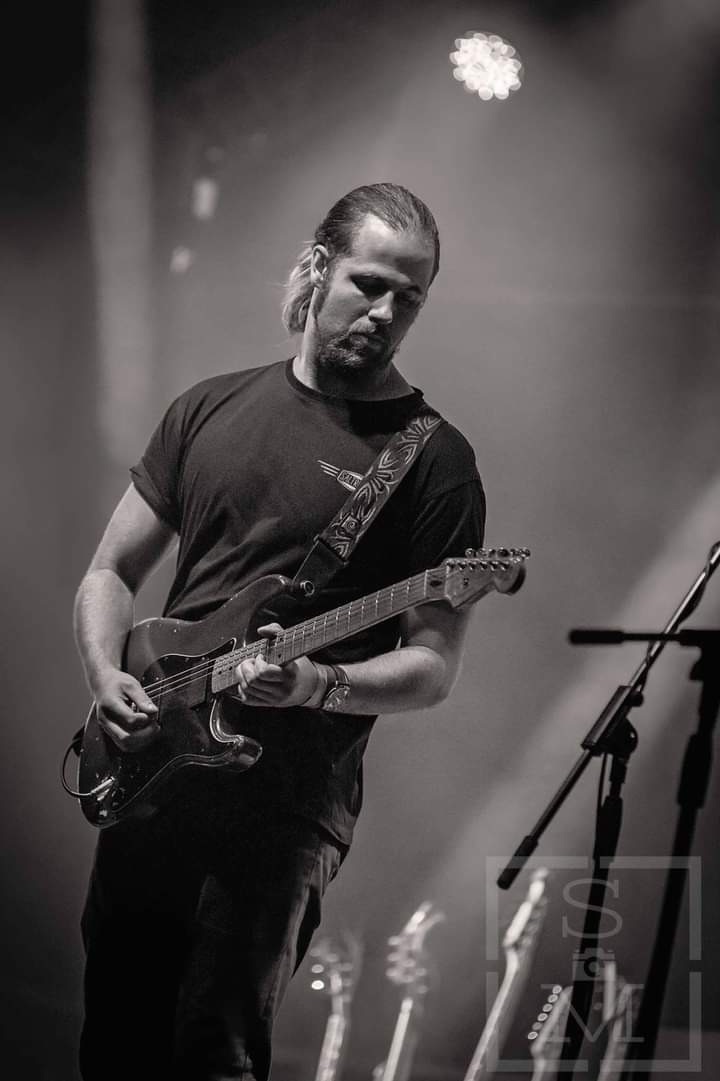 WILL CASS - Guitar, Bass and Ukulele
Will has been a professional guitarist for over ten years. Playing since the age of 7, he went onto study at The Institute of Contemporary Music Performance, completing a higher diploma and degree in Music Performance. Subsequently he has performed all over the world, from America to China, with a wide range of acts covering all styles, rock, blues, folk, country, jazz and metal. A student of music and guitar Will is always keen to share his passion, knowledge and experience with anyone, no matter age or ability.
REBECCA HEMMING (Piano, keyboard, flute, clarinet, saxophone, Recorder & Music Theory) Exam Boards covered are: ABRSM, LCM, and Trinity
Becky has been teaching over 17 years at Hannahs music. Becky teaches Classical Piano, Classical Flute, Classical Clarinet, Classical Saxophone. Jazz Saxophone and Jazz Clarinet.
Theory of music & also composition tecniques for GCSE and A level. Becky has achieved DipLCM Teaching in Flute, Grade 8 Saxophone, Clarinet, Piano, Grade 5 theory.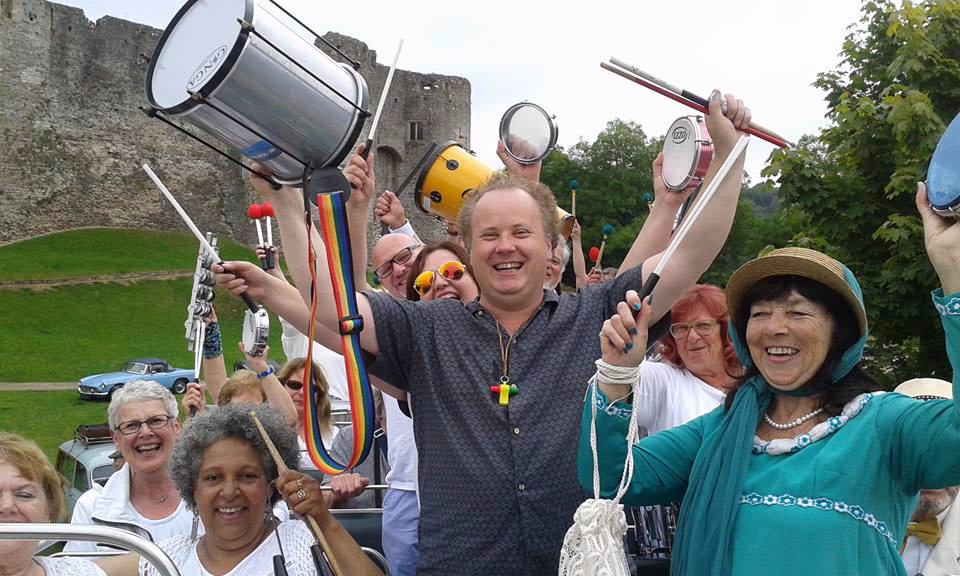 NOEL WATSON (DRUM KIT, SNARE DRUM, CONGAS, TIMBALES, BONGOS, DJEMBE, AS WELL AS MANY OTHERS)
NOEL ALSO RUNS A SAMBA WORKSHOP. Noel can teach ROCK, POP, ELECTRONICA, METAL, BLUES, AFRO-CUBAN, GYPSY, JUNGLE, DRUM N BASS, AFRO-BRAZILLIAN, JAZZ, REGGAE, FUNK, MILITARY, WEST AFRICAN WITH OVER 35 YEARS OF DRUMMING. NOEL HAS FREELANCED ON HUNDREDS OF SHOWS/RECORDINGS SUCH AS: Paul Roberts - The Stranglers – Tours. Carleen Anderson - Brand New Heavies - Live. Peter Boam – Pulp – Recording
The Archers - BBC Radio 4 TV - BBC Music Live Perfect Day 2000, FA Cup Final 2004
Theatre - Chess, Fame, Joseph, Little Shop of Horrors.Songwriter – NOEL IS ALSO THE OWNER OF ONLY DRUMS ALOUD CARDIFF DRUM STUDIO www.onlydrumsaloud.com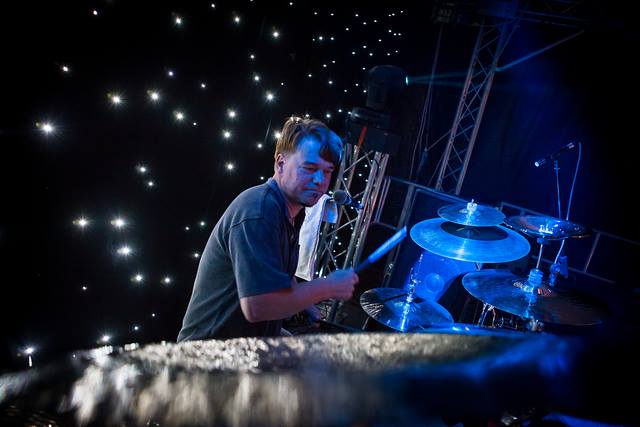 GARRY DAVIES (DRUMS)
Garry has a really easy approach to teaching drum techniques without the need to read music. Once you have mastered the basics he can get you playing along to all varieties of music. fully focused on one thing 'Total Drum Coordination'. Breaking down a song can be done while you are playing it and I can teach you all the methods which have put him in good stead. Having shared the stage with many great players, these include Marillion, Girlschool, Magnum,The Beautiful South, Ruby Turner and Edwin Star. Garry can also show you how you can incorporate additional sounds such as the foot tambourine, hand maracas, cajon brushes or even stomp boxes.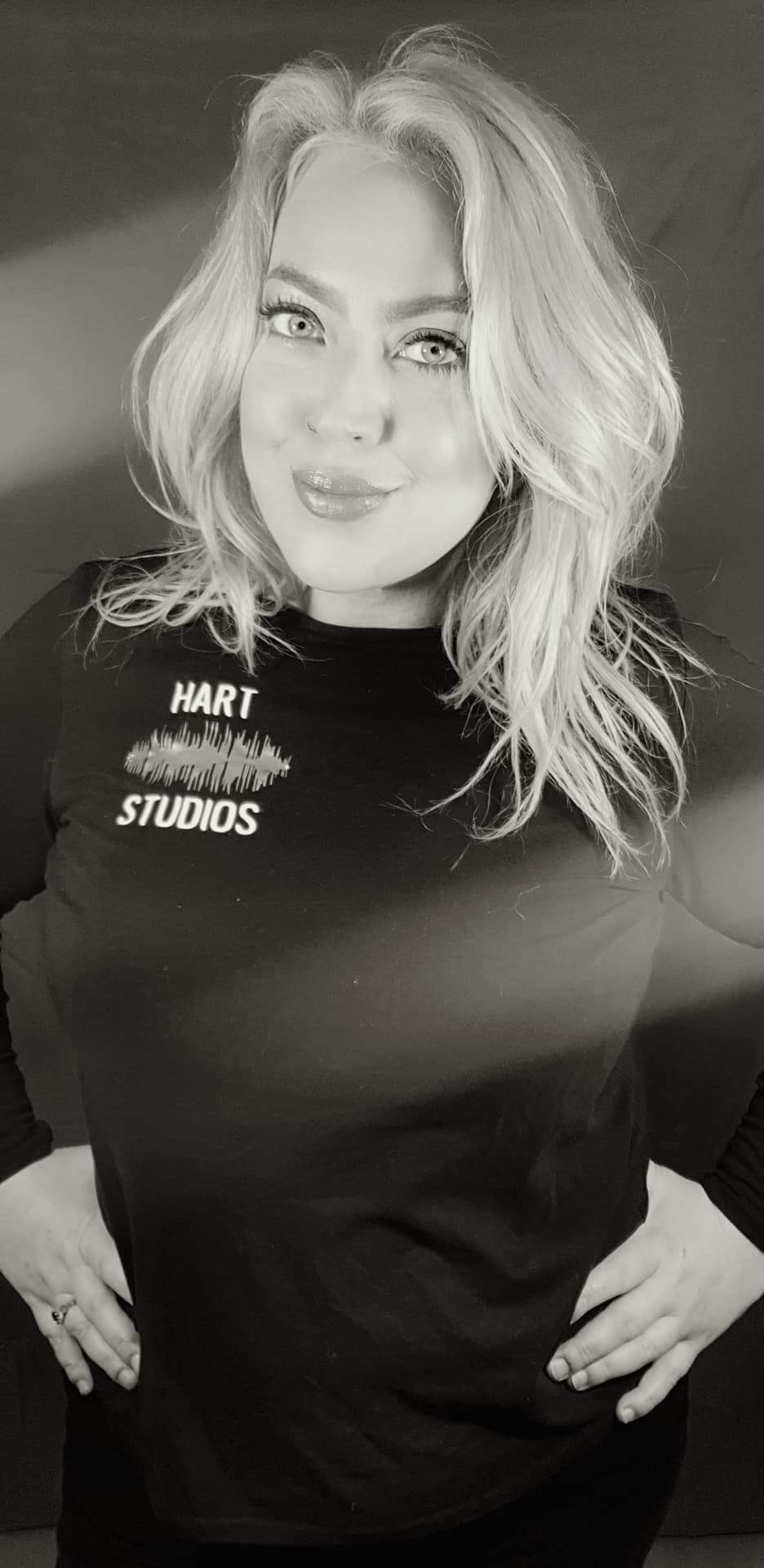 Ella Hart (Contemporary Singing)
Ella is a qualified, experienced singer/songwriter/performer and singing teacher, with a wide range of experience in the music industry and owner of Hart Studios, a vocal production studio. Techniques covered include range improvement, technique, diction, dynamics, breathing, tone clarity and many more. Experienced in teaching children and adults and offering beginner through to intermediate lessons. Ella also offers specialised lessons in Rock Singing, Belting and Harmonies. After you have completed your first 10 hours of classes, Ella is offering a complimentary Vocal Recording Session at Hart Studios so you can start building your portfolio.
Ella also teaches vocal workshops in Live Performance (covering the use of PA's, Vocal Processors, Microphones etc and in Metal Screaming) and offers group classes for Harmonising in Practice (a perfect course to build your confidence in harmonising and blending with other singers.)
Ella has studied toward a BTEC in Music performance and production, a foundation degree in media technology and is currently studying towards a Higher Diploma in Contemporary Singing.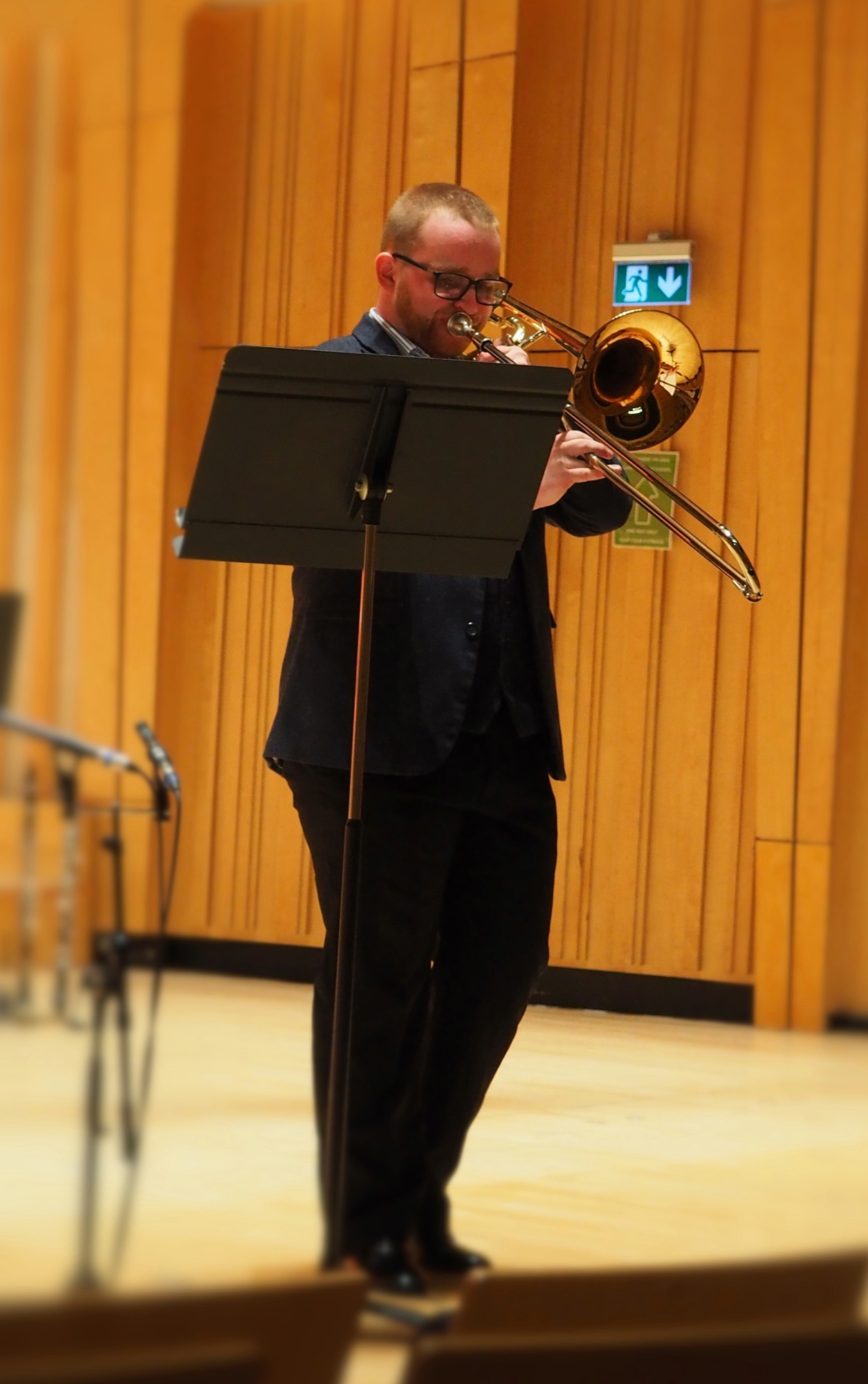 Dan Dennis (Brass)
Dan is a friendly, approachable teacher with a wealth of musical experience. He has played trombone in prestigious venues including the Royal Albert Hall (London) and Carnegie Hall (New York). In his wider musical life, Dan is an accomplished arranger/composer and also Musical Director of several Brass Bands in South Wales. Dan has recently completed a degree in Music at the Royal Welsh College of Music and Drama and looks forward to Postgraduate Study at the same institution next year.
He is available to teach a range of brass instruments, specialising in trombone and euphonium. Dan's teaching experience volunteering in both schools and the Army Cadet Force has led him to have a relaxed approach with students, encouraging and nurturing them every step of the way to achieve their best.
TERMS AND CONDITIONS OF OUR LESSONS
Payment of Lessons
Payment of lessons must be made at the start of each lesson in cash. Please ensure you have sufficient funds to pay at the time of the lesson, otherwise the teacher can refuse tuition; In this situation payment must still be made.
If you wish to pay by cheque, it should be monthly and in advance. Cheques are made payable to individual teachers and not Hannah's Music. We cannot accept Debit/Credit cards for lessons, Sorry !

Attendance
Students are expected to arrive on time for lessons. If you are for any reason late, the lesson will still have to finish at the time booked. No refunds or adjustments to fees can be made in these circumstances. If it is your teacher running late for the lesson, you will still have your full time you booked. It is up to the teacher to make sure of this and make adjustments accordingly. In the event of a teacher being unavailable, every effort will be made to bring in a supply teacher. Students who do not turn up for a lesson with out valid reasons twice in a row will be crossed off the list, and their place offered to another student.

Rules for Cancellation
Cancellations should be made at least 24hrs before the lesson; for any cancellation after this period full payment should still be made. This includes sickness. As a courtesy, please allow us one weeks notice of cancellation if you are planning a holiday, and ensure you inform us how many lessons the student will miss. Please remember that all our teachers make every effort to be there for you, and can travel some distance to attend.
Cancellations and Adjustments must be made through Hannah's Music and not the individual teachers.