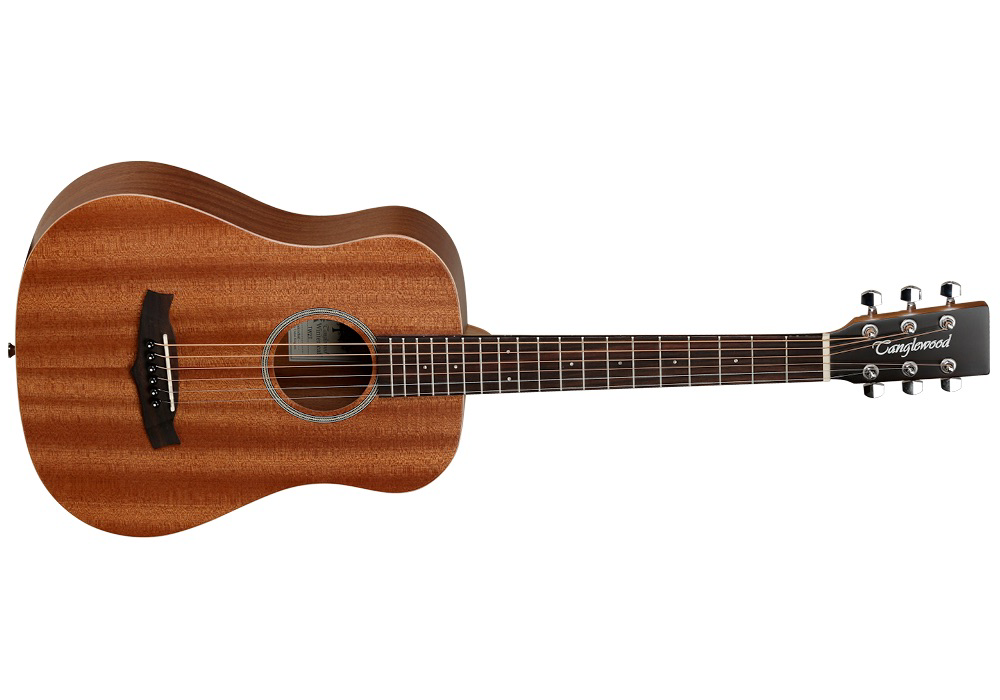 Tanglewood Winterleaf TWT Travel Guitar £169.00
Tanglewood began making Travel guitars 25 years ago withtheSundance series. Those years of development have led to the Winterleaf All Mahogany travel acoustics that represent outstanding value for every player. Genuine African Mahogany is used in strong laminations of the timber to construct each model to make them able to travel with you on your journey. The Mahogany produces a warm rich sound and the bracing helps with tonal resonance to give a pleasing sound, with Tanglewood's Techwood fingerbord and bridge finished in a satin stain. This travel sized guitar is sure to bring you joy anywhere.

Woodstock WHW 4021 3/4 Folk Guitar £119.99
The woodstock 3/4 sized acoustic has a laminated spruce top, basswood construction, rosewood equivalent fingerboard, Ivory binding on body and neck, double action trussrod finished with crome diecast tuners and pinstripe rosette.

Recording King Dirty 30's Harmonella £225
Based on vintage instruments the Dirty 30's series embodies the sounds of the early blues players but with some modern twists, A solid spruce top and X bracing along with a modern trussrod and a vintage styled tail piece all add to the deep blues tone of this guitar.

Mayson Limited Rosewood Smart Concepts Guitar £479
Rosewood back and sides compliment a spruce top. Mayson's smart concept ensures that the neck and body are stronger than conventional joints alowing up to 80kg of string tension, Machine head ground plates have been embeded in to the headstock to prevent turning. Custom longditudinal bracing has been used to improve reverberation. Ensuring this guitar is built to maximise your playing capabilites.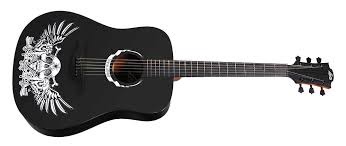 Lag Tramonate Wings of Hell £349
Lag Tramontane Wings of Hell, acoustic guitar, is a limited edition illustrated with a pattern combining skulls, wings and the eye of providence, finished in a high gloss. A solid canadian spuce top, Khaya Mahogany back and sides all add to this unique looking guitar helping it to stand out from the crowd.