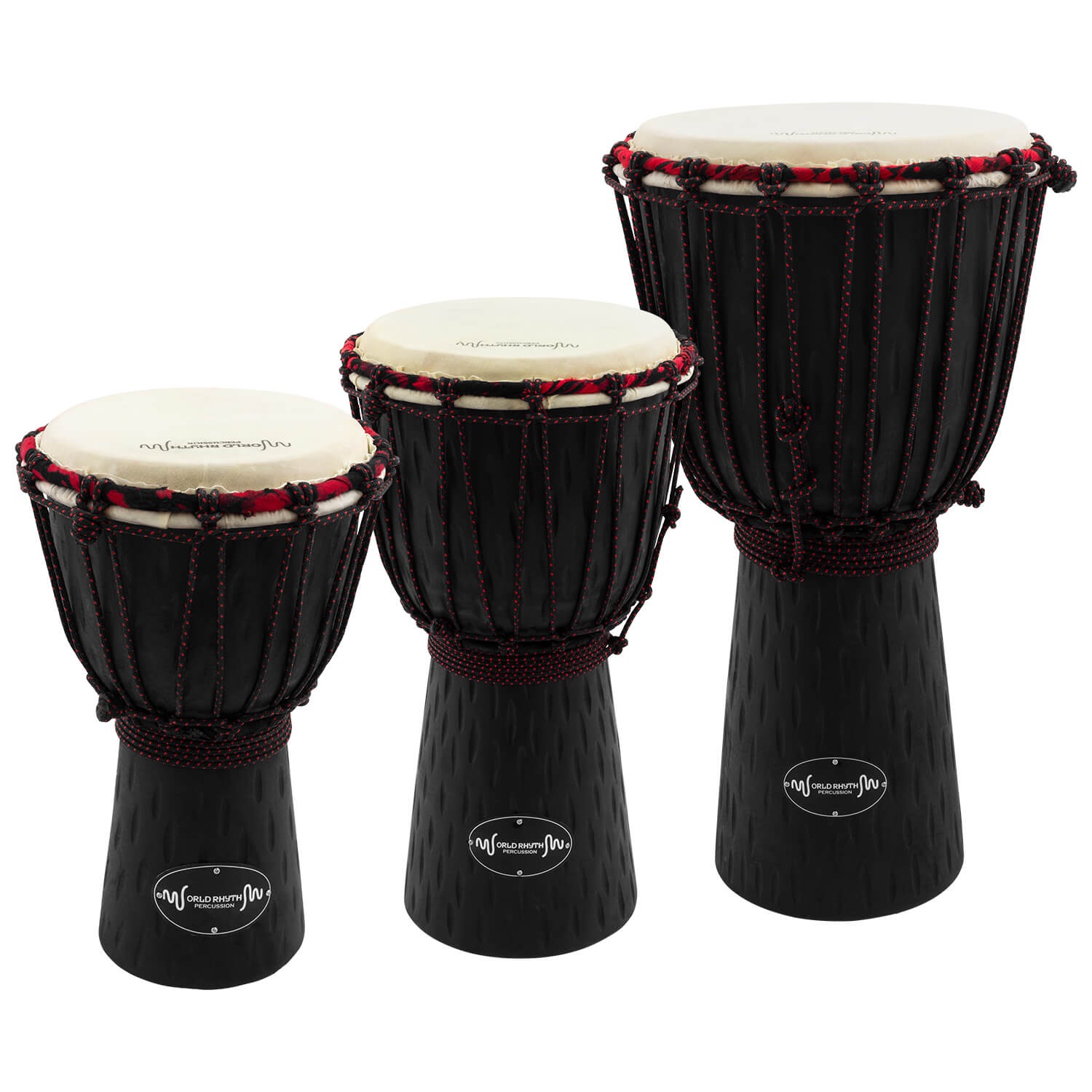 World Rhythm Djembe Drums - Wooden African Drums.
This World Rhythm Wooden Djembe Drum is a lightweight, child and adult friendly, African-Style drum. Available in a range of sizes, it is an excellent choice of percussion drum for educational use or adding to percussion outfits.
Manufactured in Asia with a beautiful African-Style design, this djembe drum features a durable, wooden shell which aids in creating the deep, bass tone and sharp slap sound. To ensure authenticity, this djembe drum is rope-tuned and features a natural goat skin head.
Avalible in
- 7" Djembe – 40cm (H) x 17.80cm (W) - 2.65kg (Weight) £69.99
- 9" Djembe – 50cm (H) x 22.85cm (W) - 3.81kg (Weight) £99.00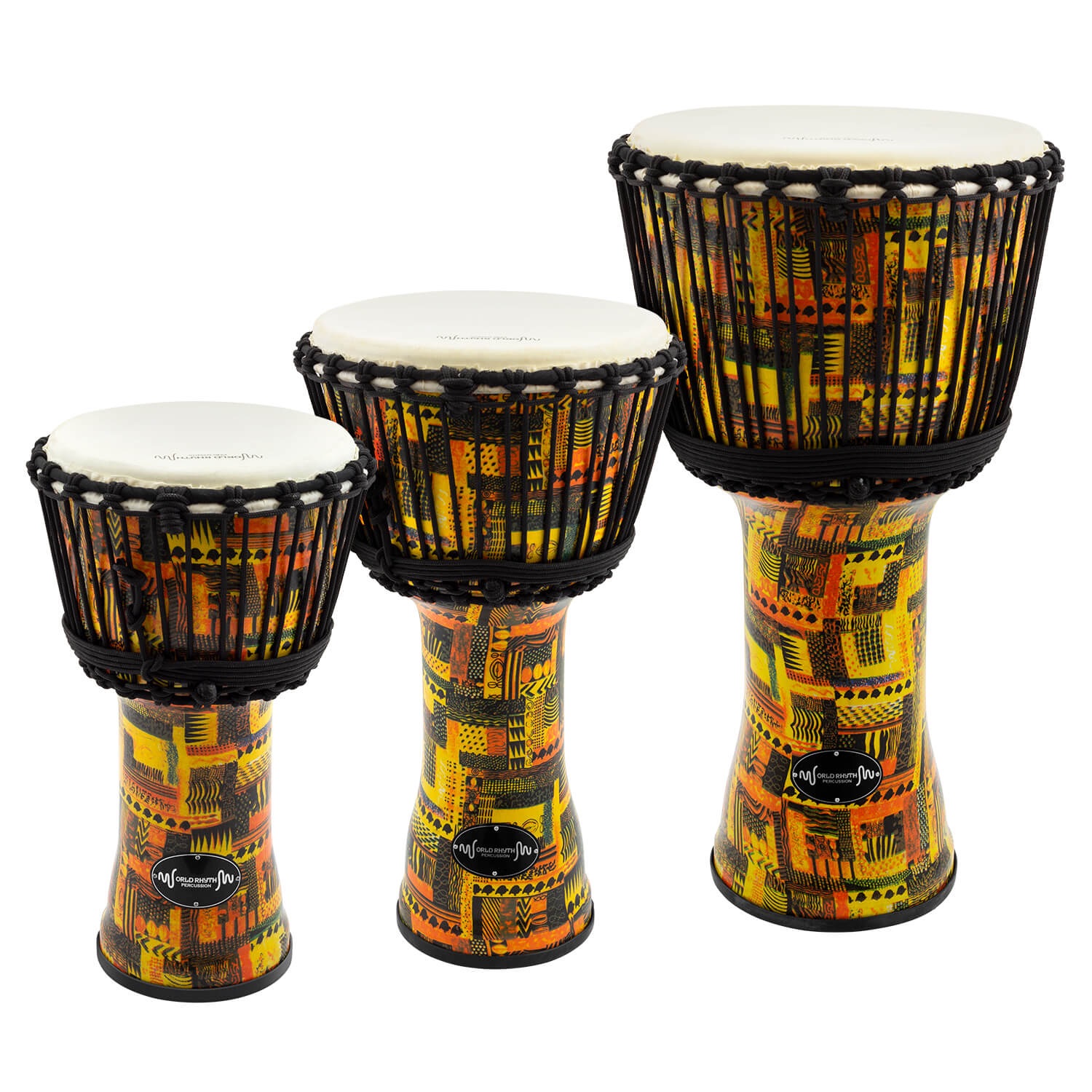 World Rhythm Djembe Drums in Orange
Want to create authentic African-style drumming? The roped tuned djembe will transport you to an African sunset as soon as you start playingit. The synthetic shell ensures the djembe is weather resistant suiting any conditions, whilst the authentic goat skin head and rope tuning will keep you creating endless new sounds and tones to help you make unique African-style rhythms and melodies. This drum is perfect for bands, school percussions groups, professionals and beginners alike, coming in a warm orange finish, giving the drum an authentic African look.
Avalible in
- 9" Djembe - 40cm (H) x 23cm (W) – 1.86kg (weight) £59.99
- 10" Djembe - 50cm (H) x 26cm (W) – 2.72kg (weight) £99.00
Ear Plugs From £1.49 - £25.95 (Thunder Plugs, Planet Wave, Linear Pro, Pro Guard (molded)
Drum Keys, Lugs, Wing Nuts, Bolts, Felts. Drum Clutch, Snare Strands, Hardware Cleaner, Cymbal Cleaner