Tanglewood Enredo Madera Dominar Parlor £299
A Classical Guitar with a difference, this parlour classical has a smaller body shape than a standard classical guitar, it is elgant in style and boasts a solid cedar top walnut back and sides, walnut finger board and bridge. The machine heads are mat black and the guitar is finished in a natural gloss.
Encore 3/4 Size Classical Guitar Outfit [ Black, Red, Purple and Blue] £69.99
Encore Classic Guitars have enjoyed a market leading reputation for many years as the #1choice for student classical instruments.

These easy-to-get-on-with guitars are the ideal way to begin learning the exciting skills of playing classical guitar, at any age.

Pack Includes:
• 3/4 Size Guitar
• Guitar Carry Bag
• Guitar Strap
• Pitch Pipe
• Tutorial DVD
Encore 1/2 Size Classical Guitar Outfit [ Red, Purple, Pink and Blue] £59.99
Looking for a guitar suitable for a present, or just to give to your young 'uns to get them started on a six string classical style guitar?
If that's the case, these Junior Acoustic Guitar Packs are brilliant, with a choice of four funky kid-friendly colours!

Packs Include:
• 1/2 Size / 30" Guitar
• Guitar Carry Bag
• Guitar Strap
• Pitch Pipe
• Spare Set of Strings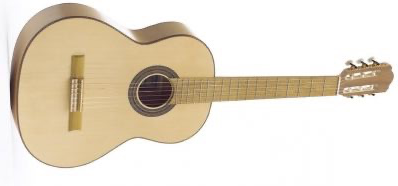 Hokada Silver Classical Guitar £170
The Hokada Silver classical guitar is part of a range of European made ecologically sound guitars. These contemporary guitars are made from carefully selected woods from the Danube plains and Carpathian mountains in Eastern Europe, dried naturally over 5 years. Where possible the guitars are from sustainable sources and use ecologically sound natural finishes. The Hokada Silver guitar features a solid spruce top, laminated back and sides, a maple neck and acacia fingerboard. These are guitars that stand out from the crowd. Available in ash or walnut back and sides.

Admiria Sara Electric Classical Guitar £179.00
The Admira Sara Electro Cutaway is an ideal instrument for the student wanting a guitar with a pine top and electronics.The pine top is perfectly complimented by walnut back and side woods that provide a warm, rich tone. Admira's Electrified range combines all the top-quality characteristics of our classical guitars with the best in electronics to produce guitars that allow you to amplify and sculpt your sound to deliver the best sounding performance.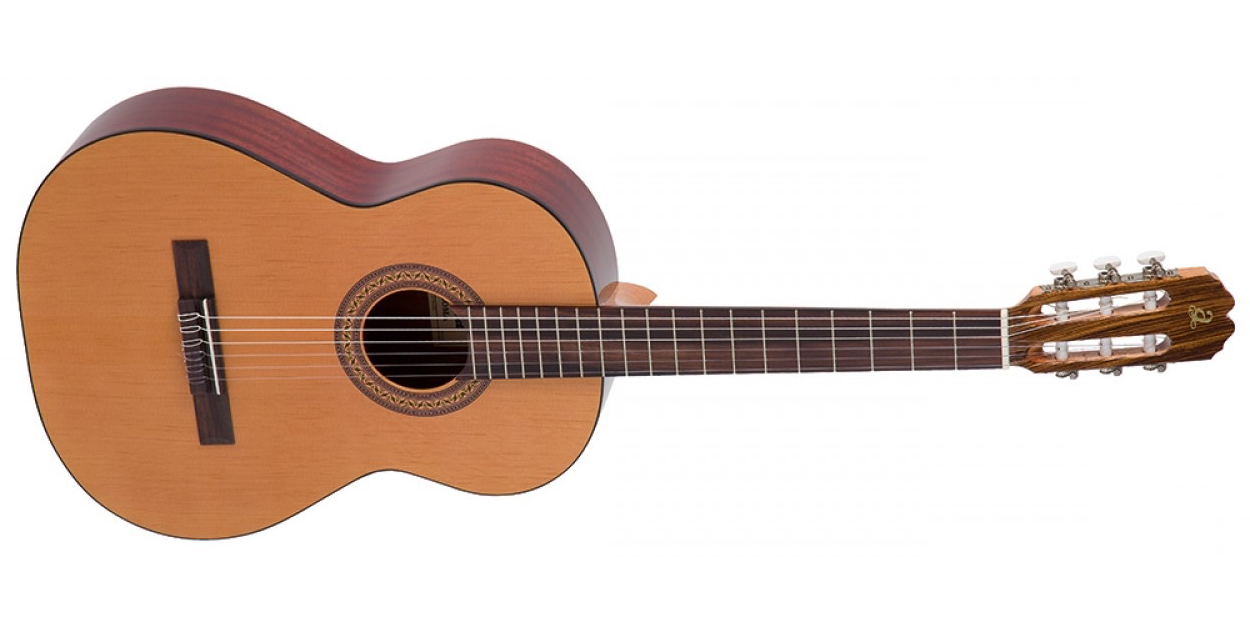 Admiria Almeria Classical Guitar Was £170.00 Now £120
The multi-award winning Admira Almeria is a staple amongst classcial guitar students. Long regarded as the ultimate entry-level instrument for all those wishing to fully explore the realms of classical guitar. With a good, clear tone and consistent quality. The Student range has been produced using the best quality woods. Comfortable and balanced with a fantastic sound, they have been the choice of teachers and professionals alike for many years and are regarded as must-haves by local education authoritie. Oregon Pine top and Sapelli back and sides,African Mahogany neck and Mahogany fingerboard.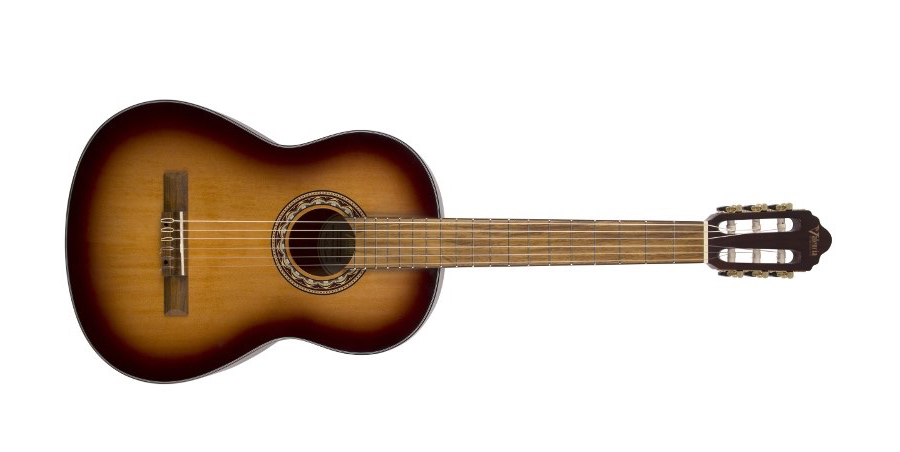 Valencia VC 304 ASB Classical Guitar £99.00
The select Sitka spruce top and bound nato back and sides of the Series 300 range deliver warmth, tone and projection. A mahogany neck coupled with a teak fingerboard and bridge provides a unique look. GraphTech Nu-bone XB bridge saddles and USA strings deliver increased tone, projection and clarity. Gold machine heads with black button tuners give the Valencia Series 300 range a uniqueness not offered by any other brand. With a transparent, satin finish and stylish rosette decoration the Series 300 is truly inspired!